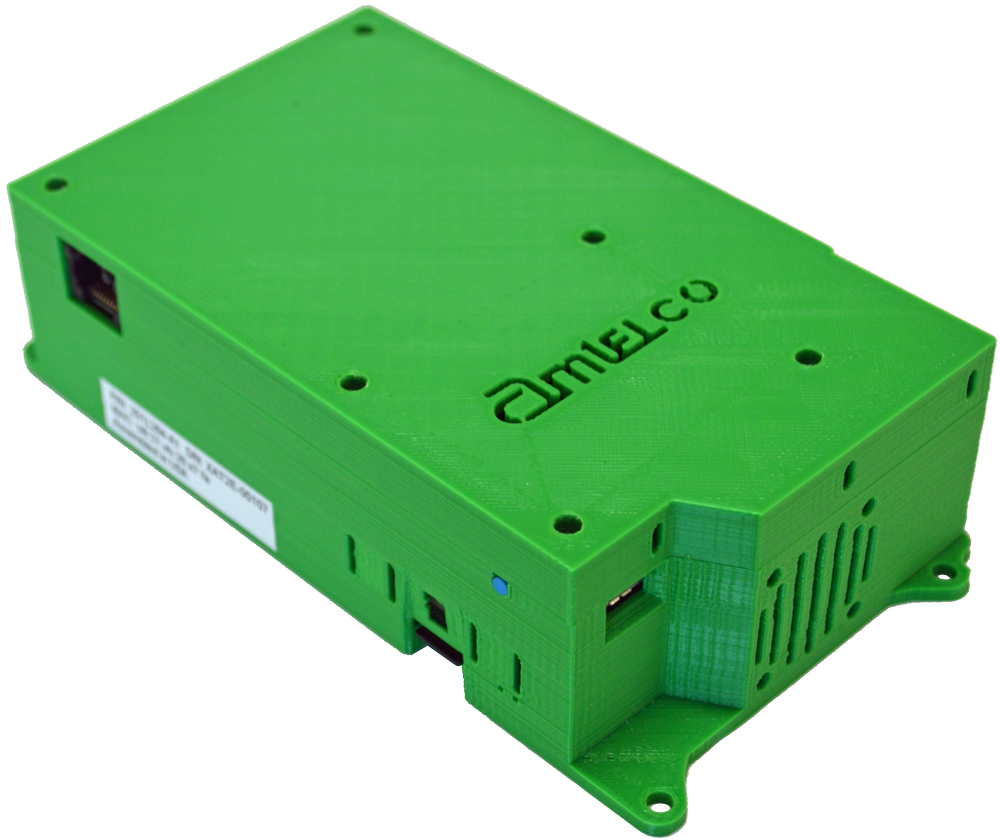 Product Part Number: 251L269 (without echo cancellation)
Product Part Number: 251L264 (with echo cancellation)
The AMTELCO T1/E1 to VoIP Gateway Appliances provide a self contained Asterisk® LTS switching environment with an integrated T1/E1 dual span digital interface. Bidirectional connection of each B-channel on the digital spans to a corresponding SIP channel on the Ethernet interface is implemented through standard Asterisk dialplan entries. The gateway unit includes an internal web server allowing user-programmable T1/E1 span settings and arrangement of the Asterisk dialplan through a custom designed web interface (accessible through any standard web browser).
Additional connectivity to the operating system for administration of the Linux environment or Asterisk utilities is available through SSH. External LED indicators provide visual confirmation of T1/E1 alarm states.
The AMTELCO Gateway Appliances can be powered from the network using Power over Ethernet (PoE), or using an included DC wall adapter. An integrated fan provides for internal component cooling, and an external power switch is included for controlled shutdown and startup of the appliance.
Additional Product Specifications
Operating Environment:
Linux Distribution:
Raspbian GNU/Linux 8 (jessie)
Asterisk® Distribution:
13.15.1
Digital Interface:
Spans:
2
Interface:
T1, E1 (software selectable)
Endpoint Support:
NT, TE
Signaling Support:
PRI, Manual CAS (E1)
Echo Cancellation:
Optional
Encoding:
A-Law, u-Law (software selectable)
Coding / Zero Suppression:
B8ZS, AMI
Line Buildout:
User selectable
Connector:
RJ45
Alarm LED States:
Red / Yellow / Blue / Green
Network:
Ethernet Interface:
10/100 Mbps